Welcome to my homepage
In September 2007, I made a trip to the California Channel Islands for 3 days of diving with a group from the scubadiving.com message board.
This was my third trip with this group and it won't be my last.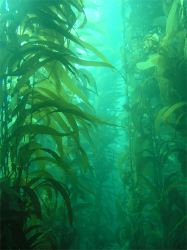 Kelp diving in California
For Christmas 2006 we took another cruise. This time we sailed on Holland America's Zuiderdam. We stopped at St. Thomas, Tortola, Grand Turk, and HAL's private island, Halfmoon Cay.


St. Thomas Underwater Photo Gallery

Grand Turk cruise center photos

Half Moon Cay
I wanted to go back to Cozumel, but I didn't get to pick where we went this year. Maybe next year.
---

Truth Trip V took place in September 2006 and I was there.
some day I'll make a photo gallery from that trip.


---

In February 2006 I made a return to Quadra Island BC for some great coldwater diving. It was pretty much the same as last year's trip, so if you want to know more, you can read the report from that trip.



I did make a Quadra 2006 underwater photo gallery.
---
In December 2005 we went to Cozumel again for the week before Christmas.



Cozumel 2005 above water photos




Cozumel 2005 Underwater photos




Playa Palancar beach club photos and Cozumel Mini Golf photos
---
September 2005 I went diving in the California Channel Islands. It was a 3 day liveaboard trip with a group of divers from D2D, the scubadiving.com message board. The trip even had a name; Truth Trip IV. I didn't write a trip report, but I did have a great time.
Of course I took photos.

People from the trip photo gallery




Underwater photo gallery
---
In February 2005 I made a trip to Quadra Island in British Columbia to go diving. I wrote a trip report about it when I got home.


Quadra 2005 Trip Report


If you don't want to read the whole trip report, I did put the photos in their own gallery.


Quadra 2005 photo gallery
---
These are photo galleries from our 2004 Spring Break Cruise

leaving Ft. Lauderdale and Princess Cays from our March 2004 cruise

Underwater photos from Grand Cayman from our March 2004 cruise

Costa Maya photo gallery from our March 2004 cruise

Cozumel Photo gallery from our March 2004 cruise

Cozumel Underwater photo gallery is now HERE new April 30, 2004
---
Nanaimo Trip Report from my January 2003 dive trip to Nanaimo British Columbia.
Nanaimo Photo Gallery

June club dive Photo Gallery (Added June 2002)

Photos Gallery from my May 2002 dive trip aboard the Nautilus Explorer.
Trip report to go with the Nautilus Galleries

Hydrosports May club dive at Big Cliff (added 5/4/02)

March 2002 dive photos

Cayman Brac 2001

Web links from Cayman Brac 2001 trip